Free Market Road Show in Sofia
On 16th May 2013, Sofia became one of the 25 European capitals, who this year will be hosts to the famous Free Market Road Show.
The main event was organised by the IME and was hosted in Grand Hotel Sofia. In three hours, the participants of this year's Free Market Road Show gave six presentations, which answered the question "Will austerity programs save Europe?"
After the introduction by Svetla Kostadinova, IME's Executive Director, the event continued with three different panels:
Panel 1: More Europe vs. Less Europe: How much Europe can we really afford?
Krassen Stanchev, Ph.D. (Senior Consultant and Central Asia Regional Advisor for Pragma Corp., Board Chairman, Founder and former Executive Director of IME)
Georgi Sarakostov (Deloitte Bulgaria, Partner)
Mark Klugmann (Creator of the LEAP Zones / LEAP Cities)
Panel 2: Deregulation vs. Regulation: What brings an economy back on track?
Valeri Dimitrov (Bulgarian National Audit Office, President)
Daniel Mitchel (Cato Institute, Senior Fellow)
Gia Jandieri (Vice-president of New Economic School – Georgia)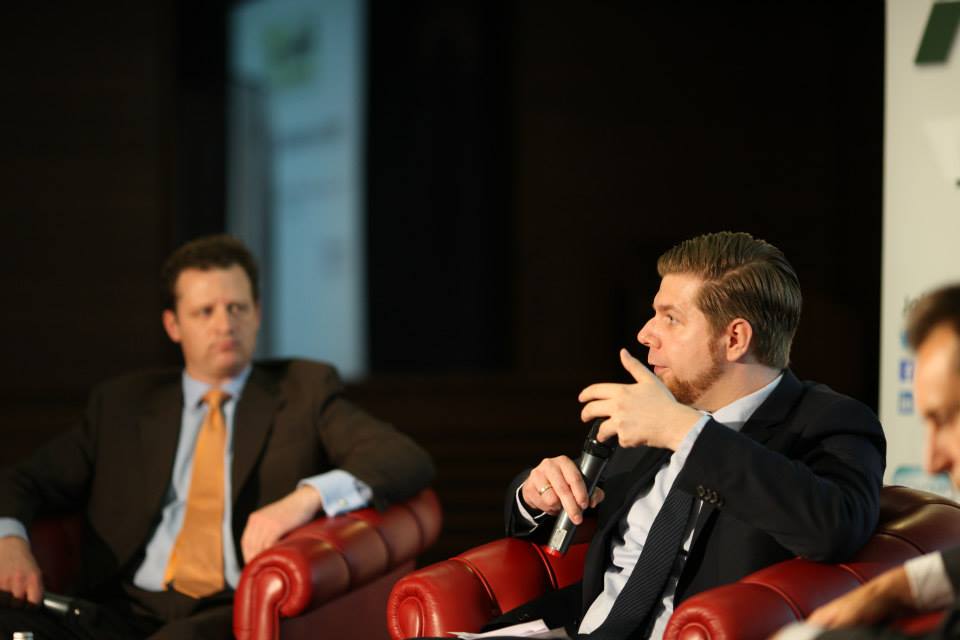 Panel 3: Welfare vs. Opportunities: Can youth unemployment be solved with more state intervention — or more freedom?
Daniel Kaddik (Resident Representative of the Project Office Sofia of the Friedrich Naumann Foundation for Freedom)
John Kartch (Director of Communications, Americans for Tax Reform)
Moderator of the event was Asen Grigorov. The event was attended by experts, NGO representatives, administrative representatives, journalists, young people, and others.
The event was covered by some of the major economic media outlets: